Google Pay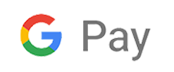 Load your credit card onto your Android™ device to shop conveniently and securely in stores, in apps and online, all while getting your usual rewards.
Reasons to use Google Pay®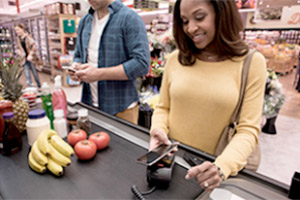 Secure
Your card number is never exposed. And if you lose your device you can lock and secure it.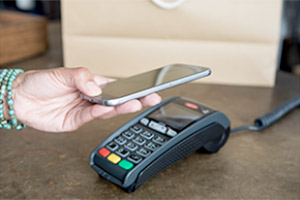 Simple
Stop fumbling for your card and use your phone to pay with a tap at contactless terminals, in apps and in stores.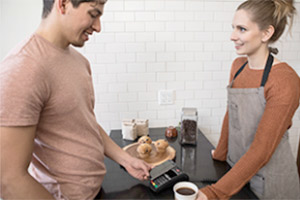 Control
Track your purchases to stay organized and spot suspicious activity.
Get started
1. Get ready

You only need your credit card and Android device. Google Pay is loaded onto many devices, but if you don't have it, download it.


2. Add your card

Open Google Pay, tap the plus sign, and follow the instructions to add your Mastercard manually or with your phone's camera.

3. Touch to pay

You can now start tapping to pay. Simply unlock your phone and tap the contactless terminal at any location that accepts Google Pay.
Answers to the top questions
Is Google Pay secure?
Yes. All your information is protected. Instead of your card number being exposed, a virtual account number is created—helping keep your account secure. And if you ever lose your phone, you can use Android Device Manager to instantly lock your device from anywhere, secure it with a new password or even wipe it clean of your personal information.
How can Google Pay help me track my purchases and prevent fraud?
When you make a purchase with Google Pay you receive payment confirmation on your phone with the merchant's name, number and location. You can access this information at any time, which makes it simple to keep track of all your Google Pay purchases.
In the event that there's any suspicious activity involving a purchase on your phone, it'll appear on your screen, too. So you'll be able to take action immediately.