Spend Analysis
The easy way to monitor your credit card spending
With the Account Access spend analysis, you can download a year-to-date summary for the current year, or an annual account summary for the two previous calendar years.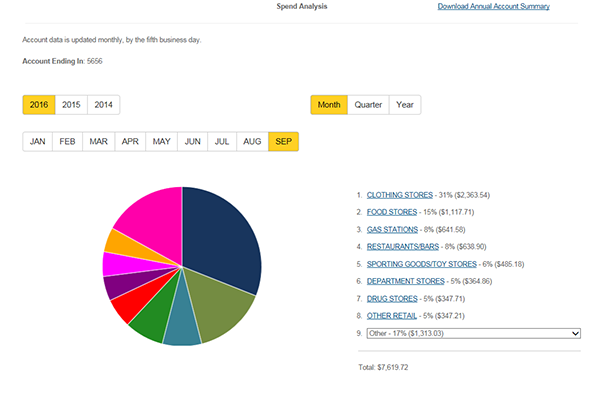 To access the spend analysis:
In the top navigation, select "Services."
Select "Spend Analysis" from the list of options.
Note: Data is loaded on a monthly basis and should be available by the 5th business day of the month. If you are attempting to access a new account, the account must go through one statement cycle before the data will become available.