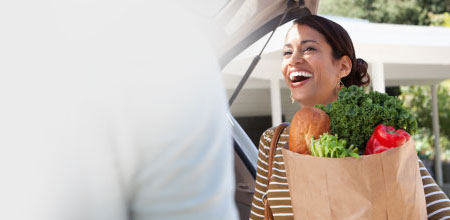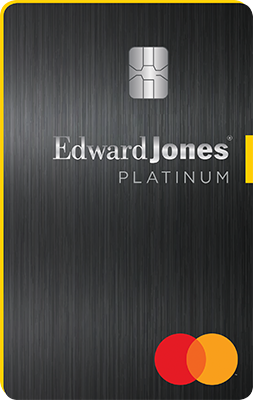 Edward Jones Platinum Mastercard®
Enjoy earning Loyalty Points® on your everyday purchases!
Redeem points for Loyalty Rewards® 3


Loyalty Invest


Travel


Cash Back
(Statement Credit)


Gift Cards


Merchandise


Donations

Everyday
Protection
Zero Fraud Liability4 — Protects you from unauthorized use of your card.
Enhanced ID Theft Protection — Provides cardholders with ID Theft Resolution Services and Alerts by 24/7 web monitoring, with access to helpful services for victims of identity theft.
Mastercard Global Emergency Services — Provides 24/7 customer assistance with lost and stolen cards reporting, emergency card replacement, emergency cash advance and more.
Free Spend Analysis Tool — A free online tool that can help you track expenses.
Free Credit Score5 — Access your free credit score through TransUnion® and take advantage of other resources that can help you plan for your financial goals.
Contactless Payments — Tap to pay with your card.

Experiences
& Value
Mastercard Golf Privileges — Provides discounted access to golf courses, complimentary grounds passes for PGA Tournaments, and more.
Travel Specials & Experiences — Enjoy access to unforgettable experiences in the cities where you live and travel.

Travel
Mastercard Airport Concierge (Discount) — 15% savings on Airport Meet and Greet services to assist you with arrival or any connecting flights, 24/7/365.
Apply to upgrade to the World Plus card and earn up to 6 Loyalty Points® per $1 spent, plus enjoy new benefits like cell phone insurance, no foreign transaction fees, and more.
Click on the Rewards Center link found in the menu.
Once you are at the Rewards Center, you can:
Shop for a reward and choose from the available options.
Redeem your rewards, including Loyalty Invest deposits!
Enroll in Account Accesstoday to access your Edward Jones Mastercard information online. It's an easy way to manage your account!
Save time and stay on schedule with AutoPay
Special offers and information about your Edward Jones Mastercard delivered right to your inbox.